Cooling Centers
During hot weather, specific facilities in Tulare County are designated as cooling centers, locations where the public may come to get out of the heat during normal business hours. For more information please click here .
Wildfire Evacuation Map
Any Wildfire Evacuation Orders and/or Warnings for Tulare County will be posted on the map below.
Emergency Preparedness: Evacuation, Wildfires, and Heat Events
When a disaster occurs, Tulare County wants you to be as prepared as possible by providing preparedness tips and steps to take in the event of an emergency. Click here to read more.
Other Active Emergencies in Tulare County:
2019 Coronavirus (COVID-19)
Visit the Tulare County COVID-19 Website to learn more about local response and recovery efforts.
Tree Mortality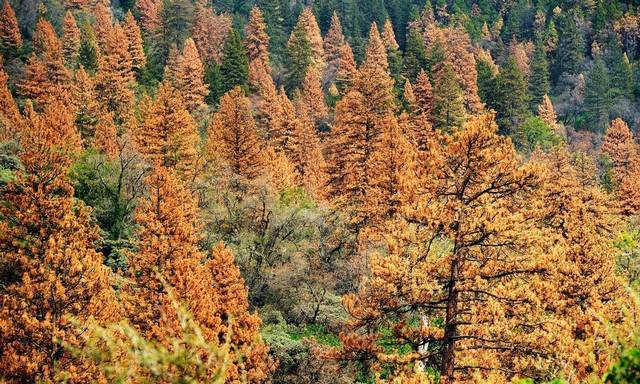 Since 2012, record drought and record temperatures, have weakened trees throughout California, resulting in millions of acres of failing forestland that then become vulnerable to disease and infestation. Infestation, such as those caused by native bark beetles, have caused tree mortality of epidemic proportions. The scale of tree mortality in California contributes to significantly increased wildfire risks, and presents life safety risks due to falling trees that can injure or kill people. Due to these increased risks, California and Tulare County have proclaimed states of emergency for tree mortality. Click to read more here.