Sandbag Locations
Click here to find available sandbag pickup locations. Loose sand and bags are provided. A limited number of shovels are available; residents are encouraged to bring their own shovels to fill sandbags.
Visit the Sandbags Page for more information
Cooling Center Locations
Click here to find available cooling center locations.
KNP Complex and Windy Fires
All evacuation orders and warnings have been lifted.
For the latest updates on Wildfires follow these Facebook pages:
Tulare County Fire Department Facebook
Tulare County Sheriff's Office Facebook
Returning Home After a Wildfire
Once a wildfire has burned through an area, many dangers may remain. Follow these precautions when returning home provided by Tulare County Environmental Health Services:
Returning Home After a Wildfire Guide
Returning Home After a Wildfire Guide - SPANISH
Other Active Emergencies in Tulare County:
2019 Coronavirus (COVID-19)
Visit the Tulare County COVID-19 Website to learn more about local response and recovery efforts.
Tree Mortality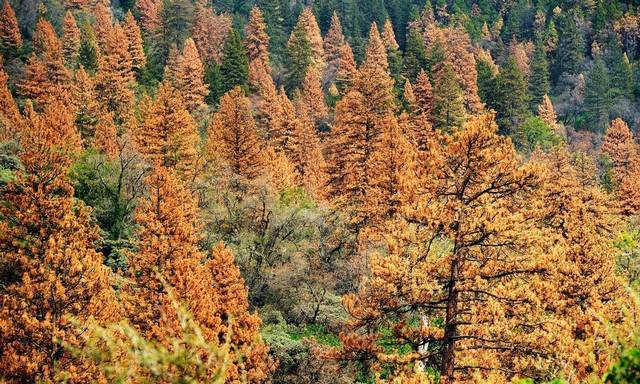 Since 2012, record drought and record temperatures, have weakened trees throughout California, resulting in millions of acres of failing forestland that then become vulnerable to disease and infestation. Infestation, such as those caused by native bark beetles, have caused tree mortality of epidemic proportions.
The scale of tree mortality in California contributes to significantly increased wildfire risks, and presents life safety risks due to falling trees that can injure or kill people.
Due to these increased risks, California and Tulare County have proclaimed states of emergency for tree mortality.