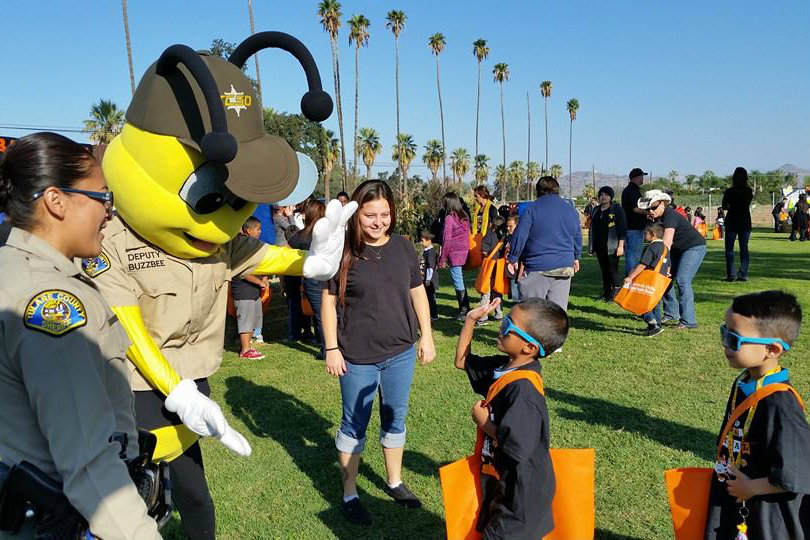 In 2015 the Tulare County Sheriff's Office introduced Deputy Buzzbee with a message to children of "Bee nice, bee, safe, and bee honest". Deputy Buzzbee has visited schools around Tulare County as well as parades, Sheriff's Office and community events, and community groups.
Deputy Buzzbee's primary focus is a new bullying awareness program, where Buzzbee and friends visit with children, primarily in grades 3-5, and learn about bullying, what it is, who a bully is, and what children can do if they or their friends are being bullied. Children are encouraged to ask questions and participate in the presentation while Deputy Buzzbee interacts with them - sitting at a table with a class, giving out high fives, or acting out parts of the presentation.
The Deputy Buzzbee program is currently in the process of being expanded to include younger and older audiences, as well as other topics such as internet safety, stranger safety, and drug awareness.
If you or someone you know would like to request a Deputy Buzzbee presentation, or his presence at a community event, please contact the Employee and Public Relations Unit by calling 559-636-4695 or emailing sheriffevents@co.tulare.ca.us.
You can also fill out this form, and send it in to the email address above.