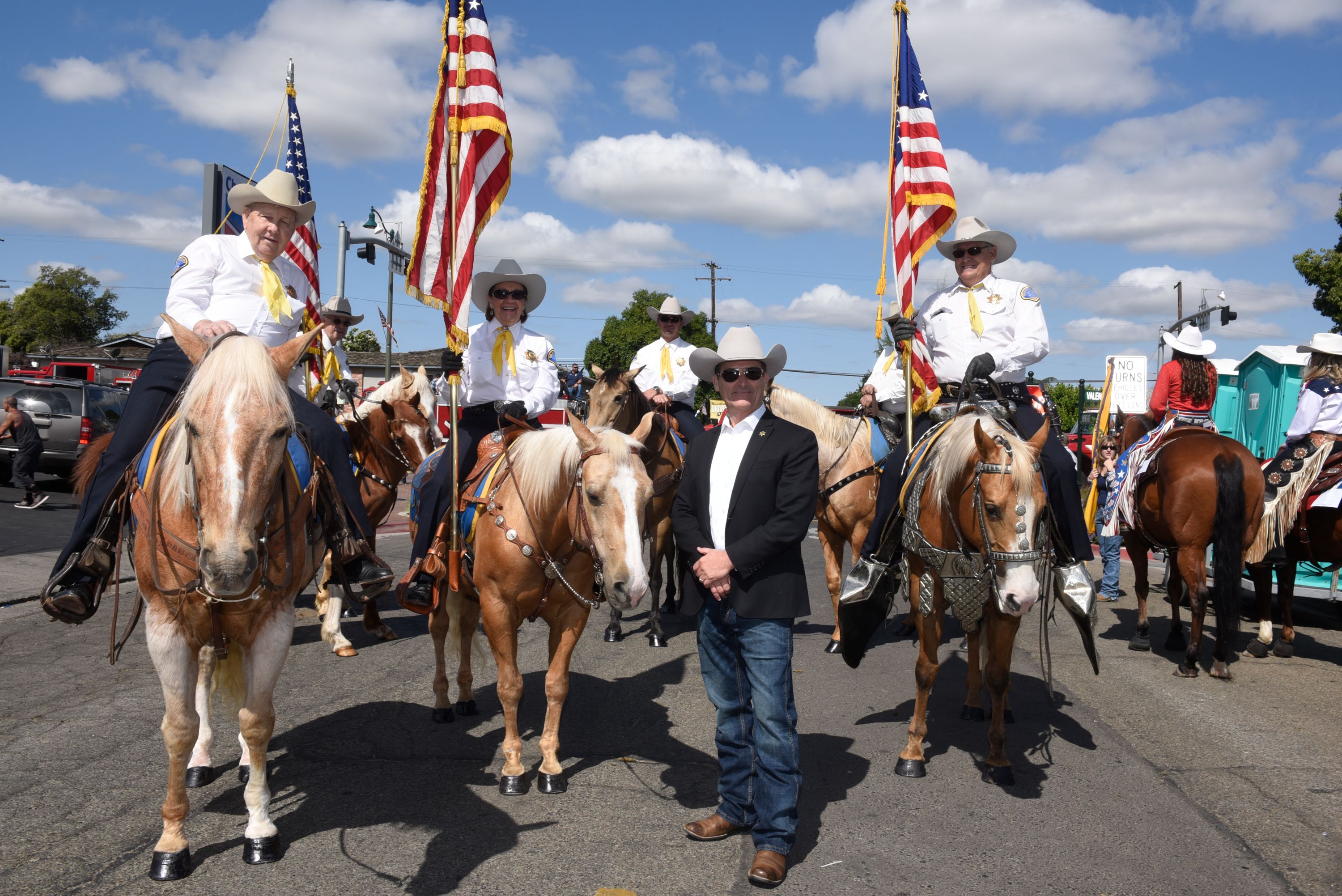 The Tulare County Sheriff's Posse started in 1940 and quickly became known as one of the most decorated riding groups in the state.
The Posse has shown off its skills at the Rose Parade three times and won trophies in the San Fernando Parade, Phoenix Parade, Las Vegas Parade, Los Banos Parade, Fiesta Parade, San Luis Obispo Parade and countless others.
The original idea behind the posse was to symbolically represent the Sheriff and the virtues of Tulare County during parades and horse shows throughout California and neighboring states. But, throughout the years, it has grown into something much bigger. Now, in addition to riding in parades, Posse members participate in pancake breakfasts and other fundraisers, the World Ag Expo and a lot more.
The Tulare County Sheriff's Office is currently recruiting new members to represent the county's top office. Members of all ages are welcome and you do not need to own a horse to participate. There are also several different membership options available, depending upon your availability.
Interested? Just click on the link below to fill out an application
Tulare County Sheriff's Posse Membership Application
Applications can be sent to:
PO Box 8005
Visalia, CA 93291
Attention: Don O'Dell
Questions? Call Posse President- Don O'Dell 559-972-4771