Incident Date: 06-09-16

Case Number: 16-07342

Victim: Cecilia Bravo Cabrera

Posted by: Media Relations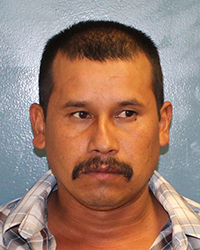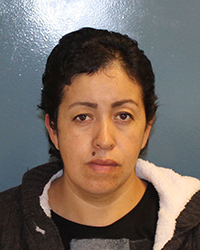 After meeting with the family Tuesday morning, Sheriff Mike Boudreaux announced the arrests of two suspects for the murder of Cecilia Bravo Cabrera.

"Our hearts go out to the Cabrera family," he said. "We understand the difficulties they have been facing and what stress the process of court will bring."

Specific details of the case cannot be disclosed. This is a circumstantial case and evidence must be protected for a successful prosecution.

"Clearly, this is a circumstantial case, but we are both comfortable and confident in our belief that Cecilia Bravo Cabrera was murdered," he said.

There is significant digital forensic evidence to support these arrests. And threats on her life had been made by the suspects in custody.

"I am confident these are the people responsible for her death," he said.

Suspects:
Francisco Yanes Valdivia, 37, of Visalia area
Rosalina Lopez, 39, of Visalia area

Background
Cecilia Bravo Cabrera, 30, was last seen leaving the Tachi Palace Casino in Lemoore just after midnight on June 9 in a dark gray 2013 Chevrolet Malibu. Later that same day, the California Highway Patrol and Tulare County Fire Department located her gray Malibu when they responded to a report of an abandoned vehicle fire in the area of Avenue 360 and Road 36 near Traver at 5 a.m.

The CHP went to Cecilia's residence and were advised that she had gone out with her husband, Francisco Valdivia, in her vehicle the previous evening and had not returned home. Her family filed a missing person's report at that time.

The Tulare County Sheriff's Office Violent Crimes Unit took over the case.

It was quickly determined to be a suspicious missing person's case because her car was set on fire in an orchard and because her four children have not heard from her at all. Also, Cecilia had been very active on social media which stopped on the day she went missing.

Her body has not yet been located.

Sheriff's detectives worked tirelessly on her case. Hundreds of people spent multiple hours looking for her and following up on leads.

"This case has led in one direction," Sheriff Boudreaux said. "We are dedicated to bringing justice for the family and for Cecilia."
After an extensive investigation, detectives believe Cecilia to be the victim of homicide.

As of this morning, her husband, Francisco Valdivia, and his other wife from Mexico, Rosalina Lopez, have both been arrested and booked for the murder of Cecilia Bravo Cabrera.

Valdivia was to be released this week on Marijuana Cultivation charges for multiple locations. He was held in lieu of $1 million bail and has served his jail time on that case.

"We have submitted this new case to the District Attorney and we are confident that homicide charges will be filed against both suspects," he said.

Currently, Valdivia and Lopez are booked on homicide charges with no bail.

Anyone with information is encouraged to call Det. McBride or Sgt. Torres with the Tulare County Sheriff's Office at (559) 733-6218 or send anonymous information by sending a text or email to TCSO@tipnow.com or call (559) 725-4194.